Click on any book cover to buy.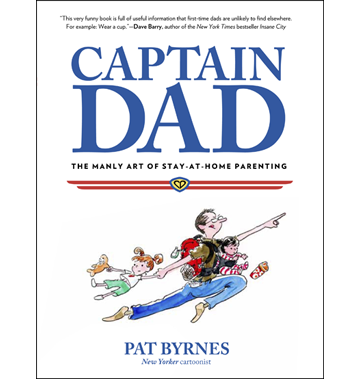 CAPTAIN DAD: The Manly Art of Stay-at-Home Parenting
Dave Barry calls it "very funny." Do I really need to say more?
This is my account of staying home to raise children because I was man enough to do it. Or fool enough. You be the judge.
Lots of funny stories, helpful tips, ponderings, commiserations, and cartoons. Plus chapters that are short enough for even a parent to have time to read. Buy it for anyone you know who has kids. Especially all the time!
To get a taste of it, check out my Captain Dad blog.
---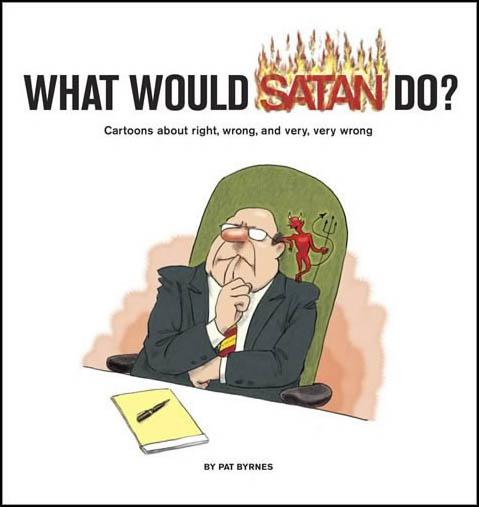 What Would Satan Do? Cartoons about right, wrong, and very, very wrong
Now in the fabulous new E-Book Edition! 10% more evil than the print version!
This book contains many of my cartoons from The New Yorker, America Magazine and others, plus a bunch found nowhere else. It came out in October of 2005, but it's still available at a lot of bookstores and certainly at amazon.com, where it has a 5-star rating — and not just out of one or two reviews either. Plus, the new E-Book Edition contains 10% more wickedly funny cartoons!
It's "Hell-arious" — Entertainment Weekly
---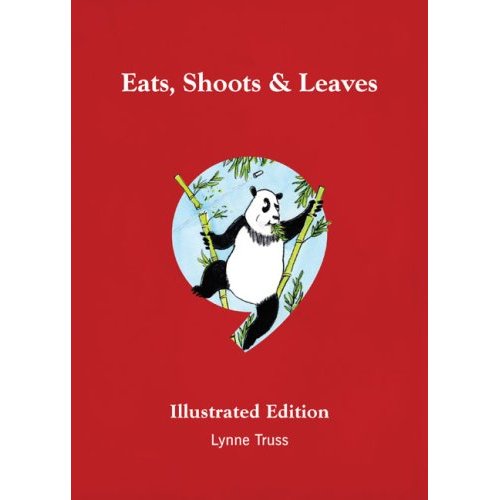 Eats, Shoots & Leaves — Illustrated Edition
by Lynne Truss
You may have a copy of this bestseller from a couple years ago, but it is so much better with pictures, don't you think?
---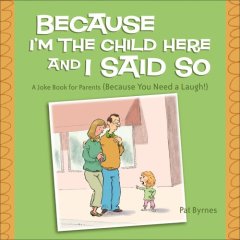 Because I'm the Child Here and I Said So
This makes the perfect baby shower gift, since it's all about parenting. Again, a lot of the cartoons are from The New Yorker, Reader's Digest and America, but a lot are just for the book.
I use it as a guide book for my own daily adventures in parenting. If what I'm doing reminds me of any of the cartoons, I know to stop doing that!
Find it at bookstores or amazon.com. It also has a 5-star rating, but fewer reviews, so I can't tout it as much.
---
The Rejection Collection &
The Rejection Collection II—Cream of the Crap
— edited by Matt Diffee
I'm one of 30 contributing cartoonists to this one. You get a behind-the-scenes look at New Yorker cartoonists and see some of their funniest cartoons that never made it in The New Yorker. (It's typically pretty easy to tell why The New Yorker passed on them, no matter how funny; so you may want to read it before you let your kids.)
---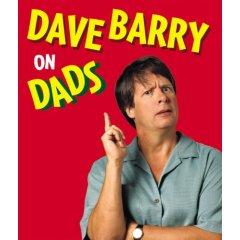 Dave Barry on Dads — by Dave Barry
I drew the pictures. Dave Barry wrote the words. He's a pretty funny guy. If he sticks with this writing thing, he may even have a future.
A great gift for your dad's birthday or anyone embarking upon fatherhood.
.
---
MORE? I am also a contributor to numerous anthologies from The New Yorker and Reader's Digest. Reprints of specific cartoons and illustrations from most of the above are available.