1. Comedy Nights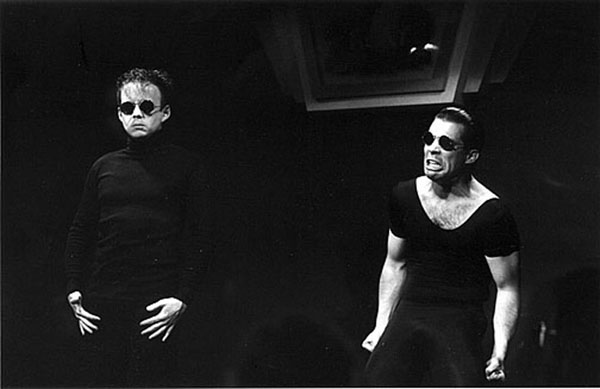 Before there was Blue Man Group, there was JazzPoetry…TRUTH!, a pastiche of non-sequiturs, performance art, and raw meat that was "A two-man assault on all three of those words" according to the Chicago Tribune, or "One of the funniest things I have ever seen" according to Second City co-founder Bernie Sahlins. I'll let you decide who was the better judge of comedy.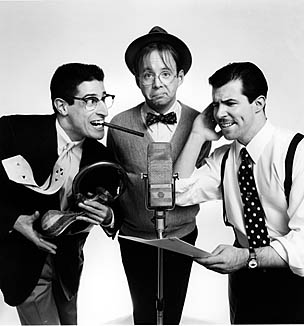 Waveland Radio Playhouse
click to play "Doctors Hospital of Medicine"
My JPT! partner and I changed wardrobes and genres to recreate the live radio broadcasts of the '30s and '40s as the Waveland Radio Playhouse, staging adventures like "Rex Koko, Private Clown," "Astrodog," and the cliffhanger with the spoiler name, "He Dies in the End." That one killed at the Batesville Casket Company's annual trade show. True story.
The Tribune praised WRP as "a steady onslaught of clever humor," and the Chicago Sun-Times loved its "madcap sound and fury." WBEZ, after declaring it "just a riotous show," gave us a weekly home on the actual radio.