Reprints
Reprints for any of my cartoons from The New Yorker can be purchased through the Cartoon Bank. For all others, contact me with the caption/description and the details of the rights you need (publication type, print run/subscribership, etc.).
Rates for the two most frequent requests are listed below . For all other uses, please email or phone.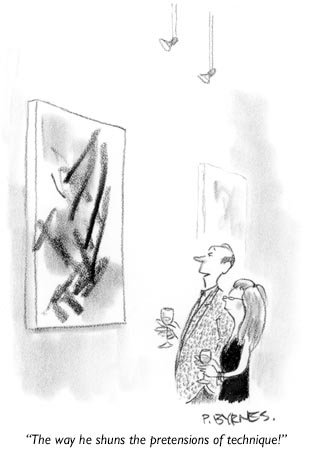 • Presentation: $30 for a single presentation; $60 for multiple presentations for one year.
• Newsletter/blog: $140.
Digital payment (via SquareUp) or mailed checks accepted. Licensed rights will be detailed on the invoice. If additional licensing or payment processing paperwork is necessary, additional administrative fees may apply.
Original Art
Original art for many works is also for sale. Please contact me for details.
Typically cartoons are drawn in graphite pencil, or ink and watercolor wash, on 100% cotton Strathmore paper.
Purchase of originals does not include any reproduction rights.