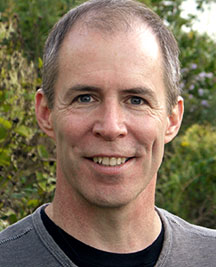 I draw cartoons. When I'm caught up on drawing, I write. When I'm not doing those, and sometimes when I am, I raise kids. And once in a great, great while, I get to go out with my wife. Alone. When it's not work. And that's pretty much it.
Okay, maybe that's a little too sketchy, even for a thumbnail. I am thrilled to be cartooning for The New Yorker, which is the dream of almost every print cartoonist. I hope to be doing it until I retire, which will be shortly after my death — which will be not so shortly after I turn 100. I was a late bloomer, I need the time. I also draw cartoons for other magazines and illustrations for ads and random publications. I even won a National Cartoonists Society "Silver Reuben" Award for ad illustration back in 2001. That may sound impressive, but it's actually a little pathetic, given that it's my only win out of 9 nominations—4 for gag cartoons (1999, 2000, 2005, 2008), three for advertising (2000, 2001, 2003), and two for greeting cards (2005, 2006).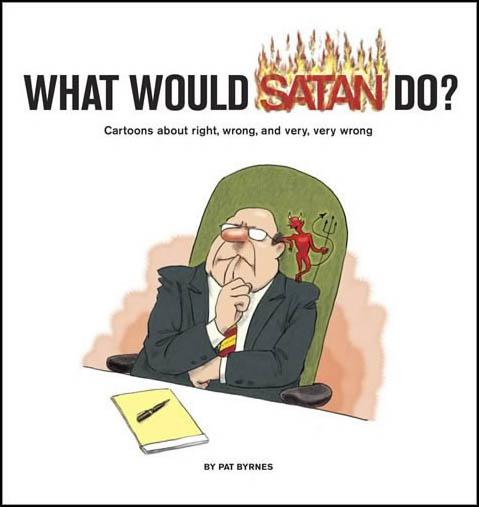 I have two anthologies of my cartoons. The first is What Would Satan Do? (Abrams Books), a book of cartoons about right, wrong, and very, very wrong. You could search for it at your local bookstore, or buy it now (shameless plug) at Amazon. It also couldn't hurt you to buy my second book, Because I'm the Child Here and I Said So (Andrews McMeel); after all, think of the children! It is a book of parenting cartoons, useful to any expectant, new, or not so new parent. I use it frequently as my own parenting aid. When I catch myself doing anything like the cartoons, I say to myself, "Don't do that."
My favorite illustration projects in recent history have included another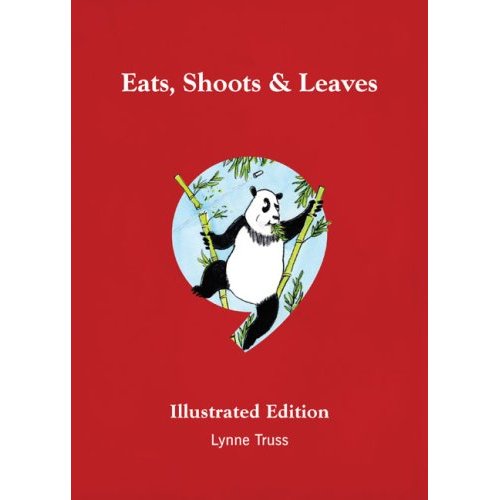 book, Eats, Shoots & Leaves — Illustrated Edition, and a mural for the Bank of America Chicago Marathon. It covered three sides of a building along the Kennedy Expressway, which millions of people pass each week. And then there is Smurks, an app which a leading tech analyst says "is going to change the way the world reviews anything, and change the way market research is collected and shared." All in a day's work, thank you very much (okay, three years' work).
What do I write in between? Musicals. And songs. I have this nutty ambition to let that replace illustration as my second gig by the time both the girls are off to school all day. Yes, Broadway is an unrealistic dream for a writer, as is Nashville, but so is The New Yorker for a cartoonist. Current projects in development include My Dead Irish Mother, Despairadise and Fässi Goboggan and the Curly Headed Girl, a children's musical. And a bunch of song demos.
Oh, and lately I've taken to inventing things, but I'll wait to say more on that once the patents clear.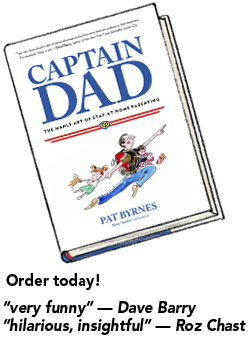 On the personal side, my life is just the sort of rambling adventure you'd expect from living with two endlessly curious daughters, and a wife who's a politician. Just the sort of life you'd expect for a cartoonist. Or maybe not. But I'll let you read more about my life as Captain Dad. Or buy the book. (Thanks.)
If you are an aspiring cartoonist, you may be interested in the longer history of my career, which answers all those questions I had about cartoonists when I was trying to get started. If you are anyone else, it may bore you to tears. You have been warned.
For a formal hard copy, here is a pdf version that I use for press requests and such. Also, the large photo and the small photo.